Company Information: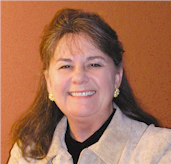 Amanda Blake Secola established in 2008 after working 15 years in the senior living and healthcare arenas, Senior Industry Professionals, Inc. is a consultant based firm offering expertise in the multi-faceted areas serving the older adult population.
Utilizing talented teams and individuals that have chosen to focus their skills, resources and abilities in order to promote companies and professionals who are stellar examples of creating products and services that enhance the lifestyle and provide vital education for the seniors of today.
Our Values:
Mission
– Promote, uplift and create exceptional public relation, marketing & communication campaigns that will allow for businesses and professionals serving older adults will be seen, heard and sought after in the marketplace.
Vision
– To create a foundation of services through networking, connections, promotional opportunities, event marketing, advertising for print and on-line, social media management, internal & external communication modalities which will provide our clients with an ability to permeate the market in a sophisticated way.
Purpose
– Lead others and help those who seek a formula for navigating all things devised, created, offered, procured and otherwise available for our older adult population.